November 10 - 3 Things Internal Audit Must Do Now to Stay Relevant
When: Nov 10, 2020 12:00 PM
Location: cRisk Academy
Address: https://www.bigmarker.com/crisk-academy/3-Things-Internal-Audit-Must-Do-Now-to-Stay-Relevant
3 Things Internal Audit Must Do Now to Stay Relevant
Date: 11/10/2020
12pm Eastern time
11am Central time
10am Mountain time
9am Pacific time
CPE Credit: 1 hour
Cost: $9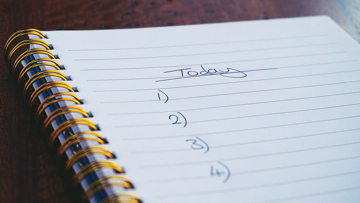 The pandemic has forced internal audit to change many of its "tried and true" approaches to getting its work done. Internal audit is at a major inflection point in its history, and how it manages itself through the pandemic will determine its ability to be a trusted advisor, to add value, and remain relevant in the future.
This webinar will help participants assess its relevance now, prioritize what to do to remain relevant, and determine action steps to take right now. Join Hal Garyn and Jason Mefford who will discuss practical steps you can take now to remain relevant in your organization. Don't risk having your internal audit function get downgraded, outsourced, or viewed as just another compliance function.
Understand the linkages between relevance and adding value
Understand how the pandemic may have affected internal audit's relevance
Explore things internal audit must consider doing now to remain relevant
Obtain insights on what to prioritize, what will matter, and what will make a difference
As leader of Audit Executive Advisory Services, Hal Garyn provides expert internal audit and risk management counsel to organizations in support of their governance activities. Hal also serves at Sales Director for Mefford Associates, an industry leading online, on-demand, webinar and certification learning platform for internal auditors, risk and compliance professionals.
Field: Auditing
Delivery Method: Group Internet Based
CPE Hours: 1.0
When: Tuesday, November 10, 2020 · 12:00:00 PM · Eastern Time (US & Canada)
Duration: 59 minutes
Language: English
Who can attend? Everyone
Ticket Price: $9.00
Additional Considerations:
Seating limited to the first 1000 attendees signing in on the day of the Webinar
CPE is awarded if the attendee meets the eligibility requirements which may include attendance for the full Webinar and responding to ALL polling questions